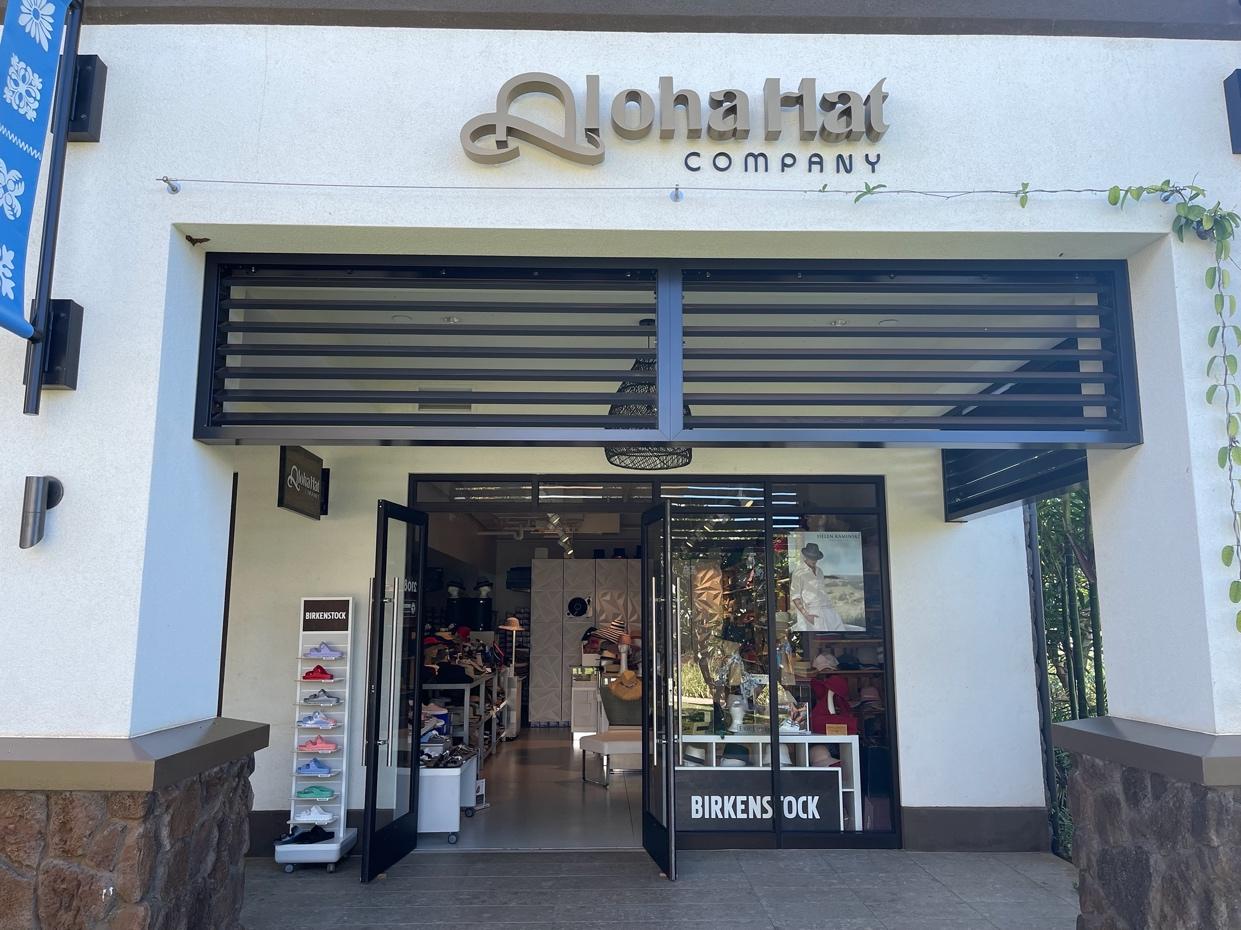 KIHEI, HI (Aug. 26, 2022) Aloha Hat Company, a locally owned family-run business, has moved from the Shops at Wailea and opened their new re-envisioned location at Wailea Village center at 116 Wailea Ike Drive. The legendary local hat shop has been bringing an incredible assortment of quality handmade hats from global hatmakers to Maui for over a decade, along with the super in-demand Birkenstock line. Whether for sand, sun, golfing or just for fashion they have all your hat and Birkenstock needs covered with experienced staff to guide you with an expert fitting and superior service. Their unbelievable selection and service experience has made Aloha Hat Company a must-see shopping destination for locals and visitors.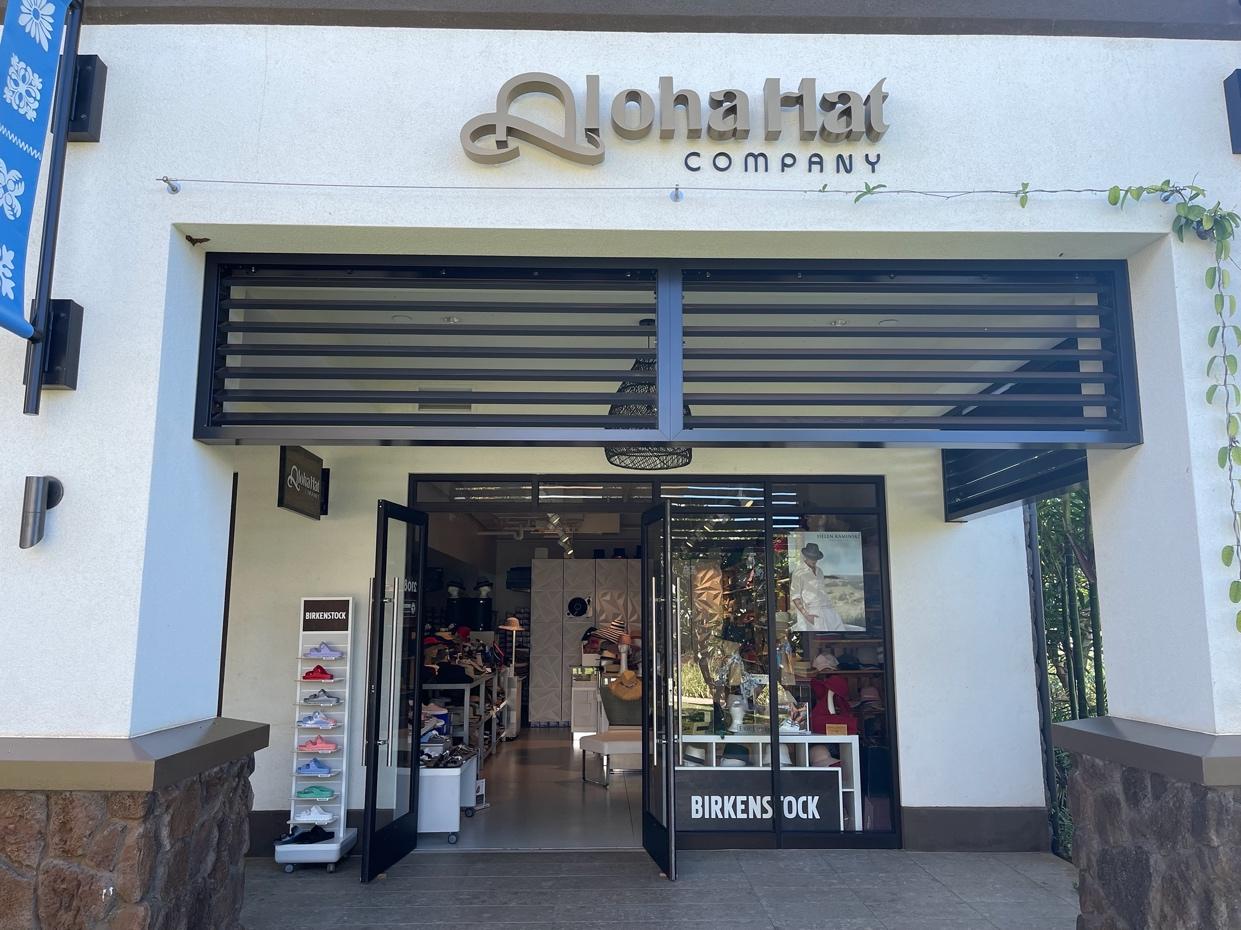 Aloha Hat Company offers the biggest variety of all hat styles and sizes you will see on the islands and in all price ranges. Everything from baseball caps to Fedoras, Panama Hats, ladies sun hats, golfing hats, visors, fishing hats, bucket hats, fascinators, fashion, and luxury designer hats. They pride themselves on carrying all the best brand names and having all sizes from XS to XXXL. The brands offered include Scala, Wallaroo, San Diego Hat Company, Kangol, Bailey's, Stetson, Tilley's, Helen Kaminski and Eric Javits to name a few. As part of their commitment to support local Maui businesses, their baseball cap selection is 98% locally sourced. Local Brands offered are 808 Clothing Co., Soley Aloha and Double Portion Design. You will find all types of caps including Trucker style, flat bills, Snapback and Fitted caps up to 2XL. All with amazing, unique aloha embroidery and designs.
Also, as Birkenstock's exclusive retail partner for Wailea/Makena, they have continued their goal of offering an exciting selection of colors and size options. This includes core styles, limited-edition colors, the Birkenstock Premium line, and the hard-to-find EVA water-friendly foam Birkenstocks for water wear. For many years now, Birkenstocks have been hotter than ever being the "it" sandal to wear. Always know for their unparalleled support and comfort, the new colors and designs add a lot of style for either a dressed down or dressed up look. 
Owners Brana and Violeta Gavrilovich set out to reimagine what a local Maui boutique could look and feel like. Owner Brana says, "how you look determines how you feel and in turn determines your creative output in life." It's important to not only protect yourself from the sun, but to look great and feel confident."  Look for exciting updates soon as Aloha Hat Company continues to bring new elements to the store environment where they already play great music as part of the store environment. "We are all about hats, music and Birks" Brana says.
Aloha Hat Company is located at Wailea Village at 116 Wailea Ike Drive. Wailea Village is South Maui's new dining and shopping haven with a focus on bringing locally owned boutiques and galleries to Maui's luxury resort destination. Designed to be a gathering place for visitors and kamaʻaina emphasizing local, casual, creative and artful offerings, Wailea Village is a carefully curated retail, art and dining experience including Akamai Coffee, Bikini Market, Collective Art Gallery, HUE Home + Design, Droplets., Manoli's Pizza Company, Paper Garden, Sabado Art Gallery, Snorkel Bob's, and Wailea Blue Golf Shop. A new restaurant, 1111 Nikkei Sushi Bar, is opening soon. 
The Aloha Hat Company is open Monday through Saturday from 9 a.m. to 4 p.m. and Sundays from 10 a.m. to 2 p.m. For the latest styles available, follow us on social media at @alohahatcompany and visit our website at alohahatcompany.com