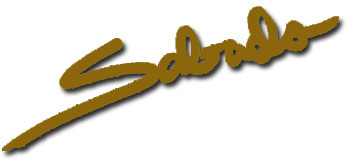 Sabado Studios
Philip Sabado was born and raised in Mauna Loa in the days when you walked barefoot in the plantation villages on the far West side of Molokai. A great deal of his youth was spent fishing, hunting in the rolling hills and mountains of Molokai. Born the youngest of twelve, he took an early interest in art, his mother aside extra income to afford his paper and paints. After serving in the army he began studying at the Honolulu Academy of Arts (a.k.a the Honolulu Museum of Art) to pursue his interest in design and painting. While attending school he would meet his wife Christine to start a family.
Soon after he completed his art program in Honolulu, he interned at the Bishop Museum learning from the great historical archives, also having the benefit of working under Herb Kane. His passion and commitment would then take him to continue his studies at the premier Art Center College of Design in Pasedena, CA. Phil worked within illustration and design in Los Angeles carving out a successful career as an Senior Art Director for the Bristol Meyers Corporation, it was at this time he became one of the top 50 illustrators of that time.
Hawaii called him back in 1984, where he began his next life phase within the fine arts. Over the next 30 years, Phil has been commited to creating art that is historically accurate, depicting the essence of Hawaiian culture in oil painting. He has been commissioned to do many public and private murals and is celebrated within the collector community. His art studio can be found in Wailuku where on any given day you can meet Phil, talk story, and experiamce some of his amazing pieces.
Suite: 2101
Kihei, HI 96753
Hours: Mon - Fri: 10AM–6PM
Sat: Closed
Sun: Closed
100 Wailea Ike Dr,